Throw the Wedding Party of Your Dreams at Lakeview Hills in Lexington, MI
Discover the perfect setting for your dream wedding at Lakeview Hills Country Club & Resort in Lexington, MI. Nestled just a mile away from the breathtaking shores of Lake Huron, our enchanting wedding reception venue offers an unforgettable backdrop for your special day. With our picturesque 36-hole golf course and stunning views of the lake, we provide an idyllic and romantic ambiance for your celebration. Explore our wedding reception services today and begin planning your unforgettable celebration with us.
The Difference Between Wedding & Reception
A wedding typically refers to the formal ceremony during which a couple exchanges vows and is legally married, often in the presence of family and friends. On the other hand, a reception is a celebratory gathering held after the wedding ceremony, where guests come together to honor the newlywed couple. It commonly involves dining, toasting, and various forms of entertainment, providing an opportunity for guests to congratulate the couple and share in their joyous occasion.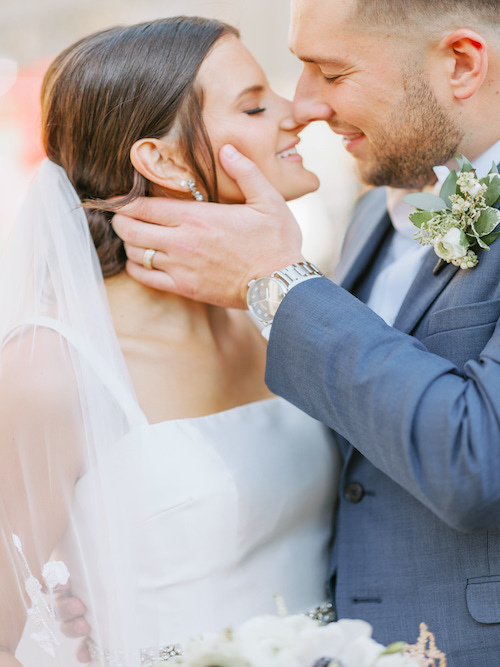 The History of the Reception
Before World War II, weddings were often smaller and took place at family homes, featuring a reception line where the newly married couple personally welcomed each guest. This was followed by an afterparty offering refreshments and light snacks. While some still maintain this tradition, it has gradually diminished over time. With weddings now frequently held in larger venues such as ballrooms and event spaces, the term "reception" has persisted, even though the dynamics and scale of these events have evolved significantly.
What to Expect as a Guest?
Attending your first wedding reception can seem daunting, but there's no need to worry. These events are meant for joy and festivity. Dinner is often served in the wedding reception hall, allowing you to mingle with those at your table. As the evening progresses, you'll engage in customary activities like speeches and dancing, along with any unique surprises the couple has planned. Embrace the company of those around you and relish in celebrating the love of your dear ones.
What Should I Wear?
As a guest at a wedding reception, it's customary to dress in formal attire. Opting for a stylish colored dress or a smart shirt paired with dress pants would be fitting. However, it's crucial to carefully read the RSVP to avoid any wardrobe mishaps, especially if the wedding has a specific theme. Pay attention to keywords like "black tie," "cocktail attire," or any other distinctive theme instructions mentioned in the invitation.
Our Three Rooms
At Lakeview Hills, we offer an array of versatile wedding venues, each uniquely designed to cater to a variety of occasions and gatherings. From the expansive Lexington Ballroom and the picturesque Huron Room to the inviting San Marino Lounge, we offer a range of options to ensure your event is tailored to perfection:
Lexington Ballroom – Our largest banquet space, the Lexington Ballroom, offers a warm and luxurious setting for wedding receptions, comfortably accommodating up to 275 guests. With a dedicated entrance, dance floor, and bar, this room provides a perfect ambiance for grand celebrations.
The Huron Room – Nestled on the lower level, the Huron Room can seat 120 individuals and is conveniently located opposite the Tin Cup Sports Bar, which offers additional seating for 30 guests. Enjoy a breathtaking view of the South Course and its surrounding landscape from the Huron Room.
The San Marino Lounge – Conveniently situated on the main level, the San Marino Lounge provides table seating for up to 60 people. With three 42" televisions and a 60" TV for your sports entertainment, the lounge is perfect for casual business meetings and intimate gatherings.
Call Lakeview Hills Country Club Today
Embrace the charm and elegance of Lakeview Hills Country Club & Resort for an unforgettable wedding celebration that will be cherished for a lifetime. Our dedicated staff is committed to ensuring every detail of your special day is executed flawlessly, from the initial planning stages to the final moments of your event. Contact us today to start planning your perfect wedding at Lakeview Hills Country Club & Resort and make your dream day a reality.